Accused court no show back in custody
10/23/2018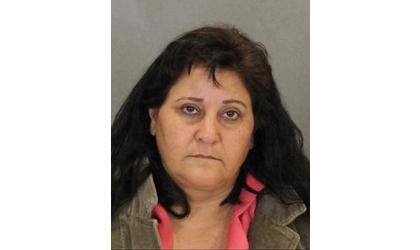 Maria Perez-Marquez/photo credit: Douglas Co Neb Dept of Corrections
(KNZA)--The woman accused of failing to appear in court in connection with a fatal 2017 Jackson County traffic crash that killed three members of a Sabetha family is back in custody.
Jackson County Sheriff Tim Morse, in a news release, said Maria Perez-Marquez was captured in Nebraska early Tuesday morning by U.S. Marshals.
The 49-year-old Omaha resident was scheduled to appear for a preliminary hearing on the morning of October 11 in Jackson County District Court, facing three counts of involuntary manslaughter and two counts of aggravated battery and reckless driving.
Morse said she failed to appear and a search was launched for her whereabouts, with the assistance of the U.S. Marshals requested at that time.
Following her arrest on a no bond warrant related to her failure to appear, Perez-Marquez was transported to the Doudglas County Jail in Omaha and awaits an extradition hearing to be returned to Kansas.
According to the Kansas Highway Patrol, Perez-Marquez was driving a southbound sport utility vehicle on U.S. 75 on the night of November 25, 2017, when she attempted to pass another vehicle, which led to the fatal crash.
42-year-old Carmen Ukele, her 11-year-old daughter, Marlee, and her 62-year-old brother-in-law, Stephen, were returning home from Hutchinson after watching the Sabetha High School football team capture the state 3A championship.
Carmen's husband, Lee, was seriously injured in the crash, and, according to a family friend, remains hospitalized at Madonna Rehabilitation Hospital, in Omaha.
© Many Signals Communications
You will need to be logged in to leave a comment.
Please Login The posting of advertisements, profanity, or personal attacks is prohibited.
Click here to review our Terms of Use.