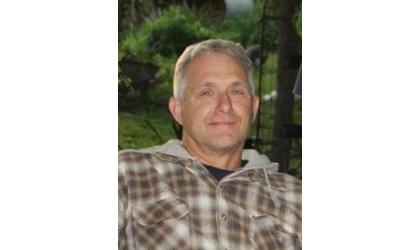 John Zibell, Sr./Credit: Mercer Funeral Home, in Holton
(KNZA)--The investigation into a fatal job site accident in Holton Wednesday afternoon is in the hands of the Occupational Safety and Health Administration.
That word comes from Jackson County Sheriff Tim Morse in an email sent in response to ongoing questions posed by regional media.
The accident, which occurred when a T-Rex Forklift rolled over, killed 66-year-old John Zibell, Sr. and left 29-year-old Zachary Estrada critically injured, including the amputation of his arm.
Both Holton residents were at work on the roof of a three story home, at 522 Iowa Avenue, in Holton, when they fell 30 feet to the ground below. "The terrain there was pretty unlevel, and sloped," Morse told MSC News hours after the accident.
In his later email, Morse added that the ground beneath the forklift was soft from recent moisture.
No additional details are being released by OSHA in the early stage of the investigation.
A spokesman for the agency told MSC News law allows up to 6-months for the completion of an investigation.
Zibell owned and operated Zibell Construction, and is remembered in his obituary from the Mercer Funeral Home, in Holton, as "a master carpenter of rough carpentry."
Among his survivors are his wife, Stacy, two sons, and a daughter.
A Celebration of Life Memorial Service will be Thursday morning at 11:00 at the Evangel United Methodist Church, in Holton.
There's no immediate word on Estrada's condition, but it's known that he was flown by Helicopter for treatment at an area hospital following the deadly accident.