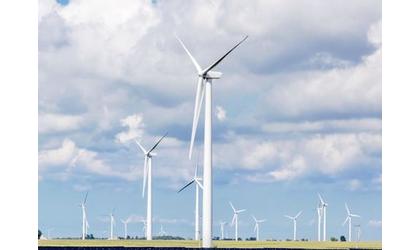 (KMZA)--Information about a second local wind energy project will be provided at two open houses next week.
Chicago, Illinois-based Invenergy is proposing a wind energy project in northwestern Brown County and northeastern Nemaha County.
The company is hosting open houses in Sabetha and Seneca to release information about the Pony Express Wind Project.
The Sabetha open house will be Monday afternoon from 4 to 6 at The Main Event located at 16 Main Street. The Seneca open house will be Tuesday afternoon from 4 to 6 at the Nemaha County Community Building located at 15-hundred Community Drive.
According to the company, local residents interested in learning more about the project are welcome and encouraged to attend. A current landowner at the Invenergy-developed Rush Creek Wind Project in Colorado will be present, as well as project staff.
Appetizers and refreshments will be provided by local restaurants.
According to their website, Invenergy is North America's largest privately held renewable energy company.
Its portfolio includes wind, solar, and natural gas-fueled power generation and energy storage facilities.
Another company, Florida-based NextEra Energy Resources, is proposing a wind farm in southern Nemaha County.
The Soldier Creek wind farm would contain up to 120 wind turbines and generate 300 megawatts of power.