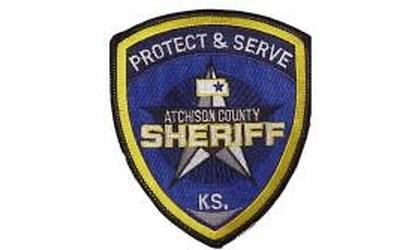 (KAIR)--An Atchison teenager is facing charges in connection with the theft of keys and then using them to steal a truck owned by an area business twice.
The investigation began last week after Hawk Electric, at 10389 U.S. Highway 59, reported to the Atchison County Sheriff's Office Thursday that the Chevrolet Silverado was parked in that location.
Sheriff Jack Laurie told MSC News it was learned that the keys had been stolen earlier that morning from Bunge Milling, located at 16755 274th Road. "He forced his way into an office where the keys were at. It's not exactly clear how he would have known that's there they would have been, but he was able to gain entry and locate the keys."
The truck was returned to Bunge, but was again taken over the weekend. "I believe it's a situation where the individual lived close to Bunge and was able to access it pretty easily."
On Saturday morning, a Bunge employee reported that the truck was parked in the parking lot of a Main Street convenience store.
Deputies arrived and arrested 16-year-old Jesse Roper-Kelley as he approached the pickup.
He was taken into custody on charges including burglary, theft, and theft of a motor vehicle.
He's also accused of an Atchison County probation violation.