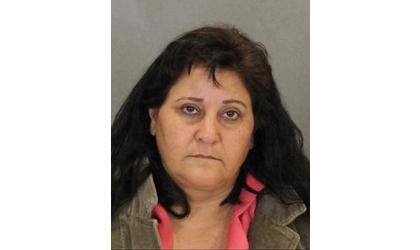 Maria Perez-Marquez/photo credit: Douglas Co Neb Dept of Corrections
(KNZA)--A September 13 preliminary hearing has been set for the Omaha, Nebraska woman charged in connection with a head-on crash last November in northern Jackson County that killed three members of a Sabetha family.
49-year-old Maria Perez-Marquez appeared by video last week in Jackson County District where an attorney was also appointed to represent her.
She was arrested August 23 in Omaha on a warrant for three felony counts of involuntary manslaughter, two felony counts of aggravated battery and a misdemeanor count of reckless driving.
Killed in the November 25 wreck on U.S. 75 Highway were 42-year-old Carmen Ukele, 11-year-old Marlee Uklee and 62-year-old Stephen Ukele.
Perez-Marquez is currently free on a $10,000 bond.