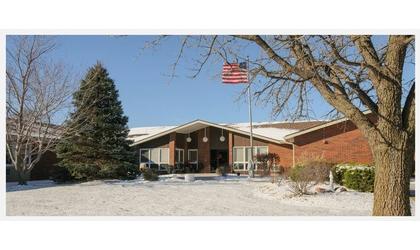 Life Care Center of Seneca
(KMZA)--A Seneca nursing home has been honored.
According to a news release from Life Care Centers of America, Life Care Center of Seneca was named as the company's "Facility of the Year" for its Central Division.
The award was presented on August 27 during Life Care's annual management meeting, held at its headquarters in Cleveland, Tennessee.
The release says the award recognizes the facility as the premier location in Life Care's Central Division, which includes 35 skilled nursing and rehab centers in Indiana, Kansas, Missouri and Nebraska.
Criteria for the award includes excellent customer service, a strong activities department, an active volunteer program and involvement in the community.
Led by Executive Director Brian Olberding, Life Care Center of Seneca was praised for its five-star rating from the Centers for Medicare and Medicaid Services, as well as having the lowest turnover in the Central Division. The facility provides goodie bags for local children, which Santa gives out the day after Thanksgiving, and it also donates sugar cookies for children to decorate during the annual Halloween community party.
Often, prior resident families return to the facility as volunteers after their loved one has returned home. The facility has about 40 volunteers who help bring fun and build relationships with the residents.
The Seneca facility, located at 512 Community Drive, is one of seven skilled nursing and rehab centers in Kansas managed by Life Care Centers of America.