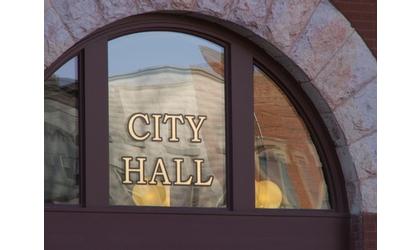 (KNZA)--The contract has been awarded for the long awaited Hiawatha street improvements project to be funded by a half-cent sales tax approved by voters in 2016.
On the recommendation of the project engineer, the Hiawatha City Commission Monday evening voted unanimously to award the project to AHRS Construction of Bern in the total amount of $5,564,188---including the base bid, USD 415 alternate and three additional alternates.
It was lowest among three bids opened August 14, with the base bid of $4.98 million coming in nearly $179,000 under the engineer's estimate.
The base bid includes improvements to portions of 10 city streets--including new concrete pavement along with curbs and gutters.
Alternate bids were also accepted for the improvement of Miami Street from the railroad tracks to 9th Street, Morrill Avenue from Longfellow to Oregon and Oregon Street from 1st Street to Morrill Avenue.
In addition, an alternate bid in the amount of nearly $89,000 was accepted for a bus turnout at the Hiawatha Elementary School to paid for by USD 415.
Bonds will be issued to fund the street improvements project, which will be paid off over a 30-year period with the proceeds the half-cent sales tax. The sales tax is currently projected to generate $350,000 annually.