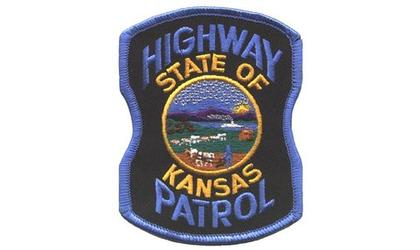 Kansas Highway Patrol
(KAIR)--A two vehicle Wednesday afternoon Jefferson County crash sent three to the hospital.
According to a report from the Kansas Highway Patrol, a vehicle, driven by 44-year-old Trudy Bammes, of Oskaloosa, was westbound on K-16 Highway.
As she came over a hill on the highway, her car crashed into a vehicle that was northbound on Marion Road, crossing K-16 Highway.
That driver, identified by the Patrol as 43-year-old Topeka resident Cynthia Staerkel, was transported to Topeka's Stormont-Vail for the treatment of her injuries.
The report says Bammes, and her 15-year-old passenger, Alli Dawn Bammes, were also transported there for treatment.
The Patrol says everyone was wearing a seatbelt when the wreck happened around 1:30.