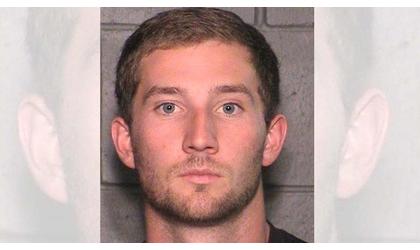 Nicholas Blaha
(AP/KNZA)--A 22-year-old man convicted on charges in connection with a hit-and-run last year that left a Horton woman seriously injured has learned his fate.
Nicolas Blaha, of Platte City, Missouri, was sentenced Monday in Riley County District Court to 20 months for aggravated battery and eight months for failure to stop at the scene of an accident. The sentences will run concurrently.

A jury found him guilty on the charges in April.
The Manhattan Mercury reports Blaha hit 22-year-old hit Amber Wilhelm early April 14, 2017 as she was crossing a street in Manhattan and continued driving. He said he didn't remember hitting Wilhelm but later came forward and told police he recognized his truck in a video from the scene.

Wilhelm, who suffered a brain injury and several broken bones, said she spent months in rehabilitation and therapy. She returned to classes in January.

Blaha apologized to Wilhelm before sentencing.