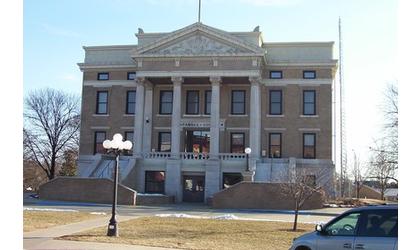 Pawnee County Courthouse
(KLZA)-- The Pawnee County Commissioners discussed the Handibus agreements between Southeast Nebraska Community Action and Pawnee County when they met Tuesday.
The Board will request Vicki McNeely with SENCA attend the July 31 Commission meeting to discuss the agreement. City of Pawnee City representatives will also be invited to attend the meeting.
The Pawnee City Council has not approved the agreement with the County for the Handibus. The agreement proposed by the Board of Commissioners was for the City to pay the same amount in the next fiscal year as the current year. However, the City Council asked why the amount was the same, when SENCA had noted in January the cost for the agreement for the next year would be reduced by just over $500.
Commission Chairman Dennis Schaardt will attend the August 13th meeting of the Pawnee City Council if needed to answer questions regarding the agreement.