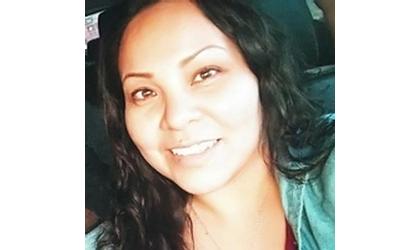 Chenenia Johnson
(KNZA)--A Horton woman has died from injuries received in a single-vehicle wreck early Sunday morning on a Brown County road.
30-year-old Chenenia Johnson died Monday afternoon at Topeka's Stormont-Vail Hospital.
The Kansas Highway Patrol says Johnson was eastbound on 130th Road near Horton around 3:00 Sunday morning when her car left the roadway and struck a tree head-on at a driveway.
A passenger in the vehicle, 30-year-old Iowa resident Diaz Vincent, was transported to Mosaic Life Care in St. Joseph with what the Patrol described as disabling injuries.
Neither occupant was wearing a seatbelt.
Drum services for Johnson will be held Thursday evening at 6:00 at Golden Eagle Road site #2 on the Kickapoo Reservation, with burial Friday morning at the Kennekuk Cemetery.