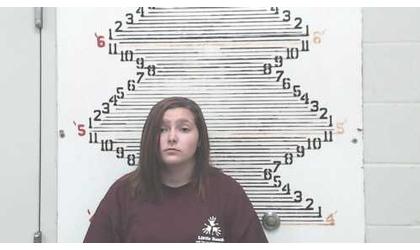 Teaini Simmons
(KNZA)--A Hiawatha woman has been arrested on a pair of child sex charges.
According to a news release from the Hiawatha Police Department, 19-year-old Teaini Simmons was arrested Tuesday on charges of rape and aggravated indecent liberties with a child following an investigation.
Police Chief John Defore said his department received a report from a concerned citizen that Simmons was romantically involved with a child under the age of 14.
Defore says the police department immediately opened a criminal investigation into the allegation. He said throughout the investigation, his office worked closely with the Brown County Attorney's Office and developed probable cause to make an arrest and forward a case for prosecution.
If convicted, Simmons could face life in prison for each offense.
Simmons remains in the Brown County Jail, held on a $100,000 bond.
A preliminary hearing is set for May 30th.