Mailed meth leaves inmate arrested
05/15/2018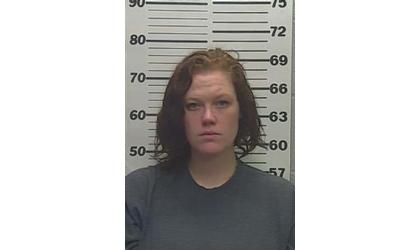 Tayler Fischer/Credit: Atchison Co Sheriff's Office
(KAIR)--Methamphetamine mailed to an inmate at the Atchison County Jail leads to one arrest, and to an investigation likely to result in more.
That allegation is outlined in a news release issued Tuesday by Atchison County Sheriff Jack Laurie, who identified the accused inmate as 22-year-old Leavenworth resident Tayler Fischer.
According to the release, the investigation was launched May 9 after the illegal shipment was discovered as it was delivered to the jail.
Fischer was arrested on charges of conspiracy to distribute methamphetamine within 1000 feet of a school, trafficking contraband into a corrections facility, use of a communication facility in the attempted commission of a drug felony, and conspiracy to distribute or possess with intent to distribute drug paraphernalia for illegal use.
Laurie, in the release, said the investigation is continuing, and more arrests are expected.
Fischer's criminal background includes a previous conviction stemming from drug crimes.
According to online court records, she was convicted in Lyon County, Kansas, in February, 2014 for distribution/possession with intent to distribute heroin or meth of at least 1 gram but less than 3.5 grams.
© Many Signals Communcations
You will need to be logged in to leave a comment.
Please Login The posting of advertisements, profanity, or personal attacks is prohibited.
Click here to review our Terms of Use.