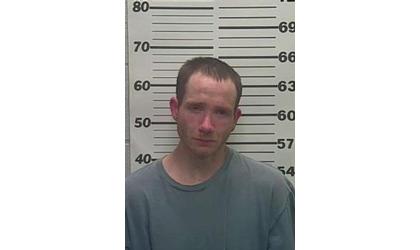 Anthony Lunsford/Credit: Atchison Co Sheriff's Office
(KAIR)--A call for emergency medical assistance ends with the arrest of an Atchison man who now faces drug-related charges.
Atchison Police Chief Mike Wilson tells MSC News the call was received Tuesday morning, sending emergency crews to an Atchison residence. "Shortly before 8 a.m. on Tuesday morning, officers, along with medical first responders, responded to a residence in the 300 block of North 17th to check on an unresponsive person. What we found was a 30-year-old male that was not medically transported to the hospital, but was found to be in possession of methamphetamine, specifically paraphernalia that include pipes and syringes used to ingest methamphetamine, so he was taken into custody."
Arrested was Anthony Lunsford, who now faces charges of possession of methamphetamine and drug paraphernalia.
Following his arrest, Lunsford was booked into the Atchison County Jail.