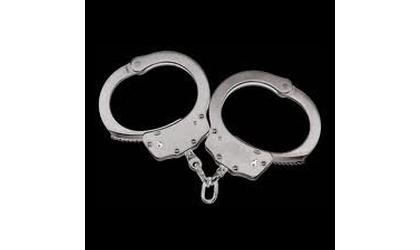 (KAIR)--One person is in custody in connection with Wednesday's bomb threat at Highland Community College.
According to a post on the Facebook page of the North College Hill, Ohio Police Department, the arrest was made Thursday.
Citing an ongoing investigation, the department is not immediately making the suspect's name public.
According to a release issued Friday morning by Craig Mosher, Vice President for Institutional Advancement at the college, the suspect is a current online student of the community college.
The police department's Facebook post says the Ohio authorities were contacted by Highland Police as investigators were able to determine that the phone number used to make the bomb threat belonged to a North College Hill resident.
Police were able to ping the number, tracing in to an address in the Ohio city.
Authorities went to the suspect's home, but no one was located, despite numerous attempts. However, the suspect later turned himself in to North College Hill Police without incident.
Transported to the Hamilton County, Ohio Justice Center, the suspect now awaits extradition to Kansas where he faces a charge related to making terroristic threats.
After the bomb threat was received Wednesday morning, the college campus, located in the Doniphan County community of Highland, was evacuated, and finals canceled for the day.
A thorough sweep of the campus by law enforcement apparently failed to recover any explosive device.