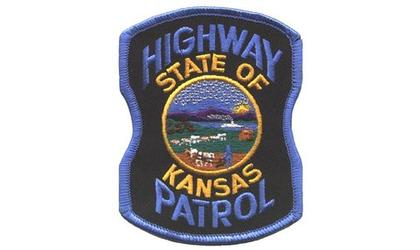 Kansas Highway Patrol
(KAIR)--An attempt to pass a field sprayer on a Jefferson County highway led to a crash, and to injuries for a Nortonville woman.
That comes in a report released by the Kansas Highway Patrol, which says the wreck occurred shortly before 7:00 Thursday morning.
The Patrol reports the wreck happened when 23-year-old Margaret Courter attempted to pass the field sprayer, eastbound on U.S. Highway 24.
As she made the maneuver, the driver of the sprayer attempted to turn left, causing Courter's SUV to collide with it.
Courter was transported to Topeka's Stormont-Vail for the treatment of injuries.
Her six-month-old passenger was not hurt.
The Patrol says both were properly restrained at the time of the wreck.
The driver of the John Deere sprayer, identified as 29-year-old Lecompton resident Jacob Hetrick, was not injured.