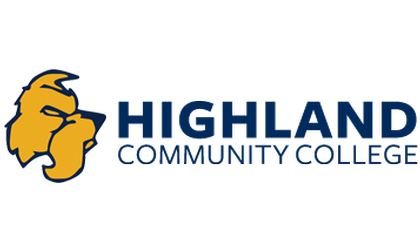 (KAIR)--No word regarding the discovery of any actual threat.
That follows Wednesday's evacuation of Highland Community College following a bomb threat in the form of a phone call shortly before 10:00 a.m.
A press release issued Wednesday morning by Craig Mosher, Vice-President for Institutional Advancement at the College, said students were evacuated to a safe location as law enforcement personnel, assisted by bomb-sniffing dogs, worked to clear campus buildings.
Around 1:00, Mosher, in a second release, said the process was completed, with students at that time advised to restrict their movements and stay in their housing units.
In the initial release, Mosher noted that the credibility of the threat was being questioned.
Finals Wednesday were postponed, but will resume Thursday.
Students affected by the postponement will be notified by the college about makeup plans.
Wednesday's evacuation is the second incident to draw attention to the college, located in the Doniphan County community of Highland, this week.
On Monday, the strong presence of law enforcement led to public speculation.
Both Mosher, and College President David Reist, clarified the response was due to Highland Police requesting assistance from outside agencies as they looked for a student.
No one was arrested following what Mosher calls a now concluded investigation into possible illegal activities.
It's not immediately clear if Monday's search is related to a post made on the City of Highland's Facebook page Monday night saying that police were searching for a person of interest in a crime.
Although a photo was posted, additional information, including the person's name, was not provided.
A message sent to the City of Highland by MSC Radio News seeking clarification has gone unreturned.