New name coming for Atchison Post Office
03/21/2018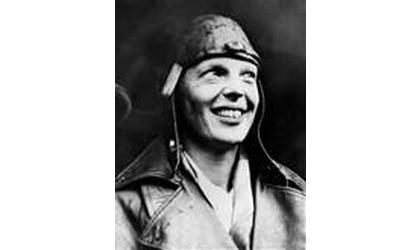 (KAIR)--All that remains in the plan to rename the Atchison Post Office in honor of Atchison's famous daughter is the signature of President Donald Trump.
The legislation was introduced in the House in November 2017 by Congresswoman Lynn Jenkins.
The Kansas Republican, in a news release announcing the passage, says the "courageous actions" of Earhart inspired her, adding that the famed aviator also inspired many others "to dream big and accomplish lofty goals." Jenkins, in the release says that because March is Women's History month "it seems fitting...to rename [Earhart's] hometown post office in her honor, to continue her legacy and inspire future generations."
The legislation for the renaming was also introduced in November in the United States Senate by Kansas Senator Pat Roberts.
It gained Senate approval earlier this month.
Roberts, in the release issued by Jenkins' office, calls Earhart "one of the great pioneers of our nation, whose story began at home in Atchison." Saying "she is an inspiration to all aviators and a role model to women around the world," the Kansas Republican adds that renaming the post office "is one more way to honor [Earhart's] incredible legacy."
The legislation now goes to the President to be signed into law.
Earhart, the first woman to fly solo across the Atlantic Ocean, was born in Atchison on July 24, 1897.
Each July, Atchison holds a weekend festival in her honor.
© Many Signals Communicatons
You will need to be logged in to leave a comment.
Please Login The posting of advertisements, profanity, or personal attacks is prohibited.
Click here to review our Terms of Use.