Stolen SUV, cash, leads to arrest
03/15/2018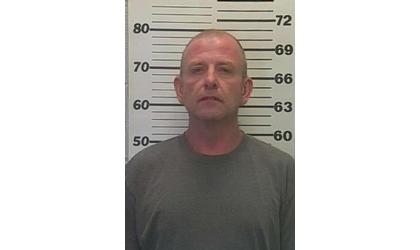 Dennis Wolfe
(KAIR)--The theft of a vehicle from the Atchison Walmart parking lot sparks an investigation that leads to one arrest and to the recovery of the vehicle and other stolen property.
Atchison Police Chief Mike Wilson told MSC News it began when his office received a report after the owner of the SUV discovered the vehicle missing. "We responded midday on Wednesday to a parking lot, in the 1900 block of U.S. 73, where we had a 21-year-old victim reporting the theft of a 2013 Dodge Journey from the parking lot."
Wilson said the investigation was launched, soon leading police to the whereabouts of the vehicle, and ultimately to the suspect. "It was soon that we learned that that vehicle was in a parking lot in the downtown area, and we did locate that vehicle in the 600 block of Main. We also conducted an investigation at the scene, we were able to get a good description of the person that had taken it. We were able to identify that person as being Dennis Wolfe. We knew where he resided, we went to his residence, we took him into custody for the theft of that vehicle, as well as recovered property that was near him, that associated him with the theft of that vehicle."
With the 47-year-old Wolfe in custody, Wilson said the investigation then led police to another location where cash, allegedly stolen from inside the SUV, was located. "There was a quantity of cash that was taken from the vehicle, after the vehicle was taken. That also was recovered in a separate scene."
Wolfe was arrested on charges including burglary and vehicle theft.
He was booked into the Atchison County Jail.
© Many Signals Communicatons
You will need to be logged in to leave a comment.
Please Login The posting of advertisements, profanity, or personal attacks is prohibited.
Click here to review our Terms of Use.