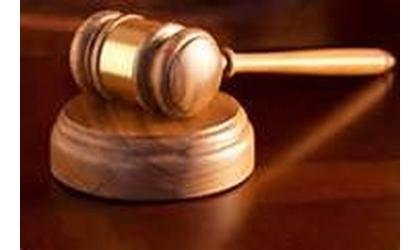 (KMZA)--Two teenagers convicted of vandalizing the Wetmore Attendance Center in August will have to serve 10 days in jail and pay nearly $66,000 restitution.
Jayme Hodge and Jarred Kramer, both of Netawaka, were sentenced Tuesday in Nemaha County District Court on charges of felony criminal damage to property and theft.
Nemaha County Attorney Brad Lippert says both received a 12 month sentence on the theft charge and 6 months on the criminal damage to property charge. The sentence was suspended. Lippert said Hodge and Kramer were remanded to the Nemaha County Jail to serve the 10 days, after which both will be placed on 24-months probation.
In addition to court costs and other fees, the pair were ordered to pay restitution totaling $65,821. They were also ordered to complete 200 hours of community service work and to refrain from entering any property owned by USD 113.
The two teens pleaded no contest in December to the charges. In exchange for the plea, a charge of burglary was dismissed.
Hodge and Kramer were arrested in September following an investigation by the Nemaha County Sheriff's Department.