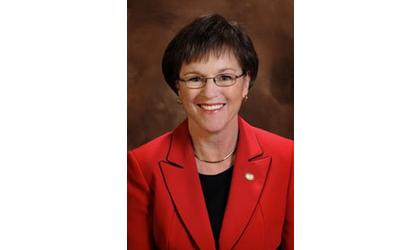 Senator Laura Kelly
TOPEKA, Kan. (AP) - The first woman to enter the 2018 governor's race in Kansas joins a crowded field of men seeking to replace term-limited Republican Gov. Sam Brownback.

Democratic State Sen. Laura Kelly becomes the 22nd candidate to launch a campaign or appoint a treasurer. Twelve Republicans, seven Democrats and three independents are in the race.

The 67-year-old has served in the Senate since 2005.

Kelly is the top Democrat on the Senate Ways and Means Committee and is highly visible in budget and tax debates. She is a leading critic of the Brownback administration, including its oversight of the state's foster care system and Medicaid programs and a proposal from the state Department of Corrections for a private company to build a new prison in Lansing.