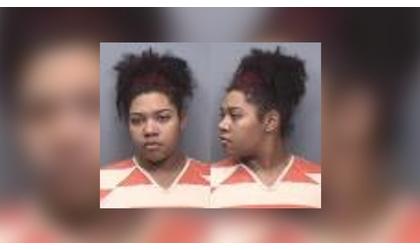 Sydney Jones
(MSC News)-- A St. Joseph woman has been charged in the death of her 6-month-old baby.
KQ2-TV reports 27-year-old Sydney Jones was charged Friday with a felony charge of child abuse resulting in death.
The probable cause statement alleges Jones abused the child by submerging the infant completely underwater and holding the child there. According to witness statements, Jones allegedly pinned the infant down with an inflatable child's tub in a bathtub while the water was running.
An investigation was launched after St. Joseph Police responded to an apartment complex in the 200 block of Texas Avenvue Thursday night.
Jones is to appear in a Buchanan County courtroom Tuesday for arraignment.