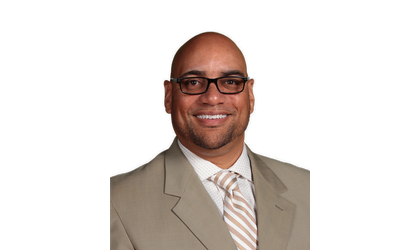 George Ross Jr.
(KAIR)--The Assistant Principal of the Atchison Middle School has resigned.
The resignation of George Ross Jr. was accepted following an executive session held during Monday evening's meeting of the USD 409 Board of Education.
Ross also served as Activities Director at the school.
The resignation is effective immediately.
Rumors regarding Ross's status in the leadership role have swirled for weeks, and no reason is immediately given regarding his decision to resign.
Superintendent of Schools Dr. Susan Myers tells MSC News Ross did not state a reason in his letter of resignation.
Ross has not responded to MSC News requests for comment.
He began working as Activities Director in 2015, taking on the Assistant Principal's role for the 2016-2017 school year, and was continuing to serve in that capacity for the 2017-2018 school year at the time of his resignation.