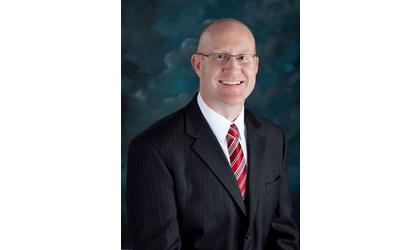 Kevin Reiman, Superintendent Auburn Public Schools
(KLZA)-- An unfortunate sign of the times.
That is how Auburn School Superintendent Kevin Reiman described the need for the school district to approve a contract with a collection agency.

An increase in lunch fund debt is the reason for the action. Superintendent Kevin Reiman noted the amount of debt has tripled in the last year because some families are not paying their bills. The Auburn School District philosophy is that students need to eat so they do not take meals away from the kids.
Reiman says cuts in state aid, mean it is just not feasible for the school district to continue subsidizing the unpaid balances from the districts general fund.
Reiman is hopeful the action will mean more patrons will take care of their unpaid balances.
The collection agency is located in Beatrice. The agreement allows the collection agency to keep 40-percent of the money they collect.