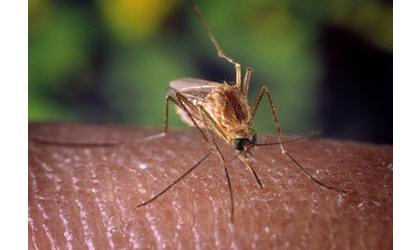 (KLZA)-- Warmer temperatures and ample moisture in the area are two key ingredients that could lead to high mosquito populations this summer.
Dr. Theodore Burk, Creighton University entomologist, says although West Nile Virus cases have declined, it could still be a threat.
Of special concern this year is a recent mosquito invader known as the Asian Tiger mosquito, which according to Burk, has the potential to be a carrier of the Zika virus. The Zika virus has plagued South Florida, Texas and other subtropical parts of the U.S. but Burk says the Asian Tiger mosquito has been recorded in Southeast Nebraska.
Dr. Burk believes the best prevention from contracting mosquito-borne illness is to reduce standing water, where mosquito's can hatch and become adults within 7 – 10 days.
Precautionary measurers include:
Getting rid of mosquito-breeding sites by emptying standing water from flower pots, buckets and barrels.
Changing water in pet dishes regularly and replace the bird bath water weekly.
Drill holes in tire swings so water drains out.
Keep children's wading pools empty and on their sides when not in use.
Plant mosquito-repelling vegetation such as lavender, catnip, lemon balm, cintronella, peppermint or basil.
Wear light-colored clothing, as mosquitoes are more attracted to dark clothing. Long sleeves and pants can also help deter bites.
Use insect repellent containing the chemical Deet.
Limit your time outdoors at dawn and dusk when mosquitoes are most active.
Make sure you have good screens on window and doors to keep mosquitoes out.
West Nile virus symptoms include high fever, headache, neck stiffness, disorientation, coma, tremors, convulsions, muscle weakness, vision loss, numbness and paralysis.
Dr. Burk says most people who are infected with the virus won't show any symptoms at all.