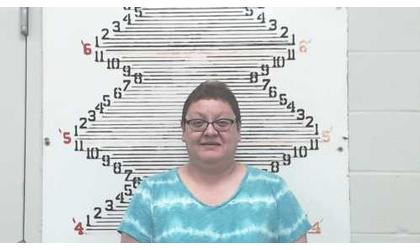 (KNZA)--A former Kickapoo Tribal leader is going to jail for more than a year, sentenced in connection with crimes prosecutors say were committed while serving as the Tribal Treasurer.
46-year-old Bobbi Darnell was sentenced Monday to 18-months in the Brown County Jail in one of the cases she was earlier convicted on. In the second related case, she was sentenced to 22-months in the jail.
However, according to a press release issued by Tribal Special Prosecutor Tom Lemon, the sentences will run concurrently, with Darnell to spend a total of 18-months behind bars.
Darnell was already being held in the Brown County Jail at the time of her sentencing.
According to jail records, she was arrested, and booked into custody, March 31 for violating the terms of her probation.
A jury found Darnell guilty last month on six criminal counts related to the fraudulent handling of recordable documents, tampering with records, and misuse of tribal funds.
Former Chairman Steve Cadue and former Secretary Adolph Cadue, Jr. face similar criminal charges.
It's alleged that the former tribal council officials took action to draw down money from the tribe's federal burial fund then falsified resolutions showing the tribal council action was for a much greater amount. Based on those resolutions, those amounts were then transferred from the tribe's burial fund held by the federal government on behalf of the Tribe to the Tribe's bank account where the money was used to subsidize payroll and other tribal expenses.
Both men face upcoming, separate trials.